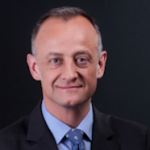 Pierre Morgon
Chairman of the Board of Directors
Pierre A. MORGON is CEO of MRGN Advisors and Regional Partner for Switzerland at Mérieux Equity Partners. He is Chairman of the Board of Virometix and of the Board of Theradiag, as well as Non-Executive Director to the Boards of Eurocine Vaccines, of Vaccitech and of Univercells. Pierre has over 30 years of experience in the global life science industry, especially with specialty care, vaccines and immunotherapy, at the helm of international operations, in C-level positions at global level in multinational corporations and as CEO of start-up companies. He is a lecturer in several MBA programs and in life science conferences, and at the Mass Challenge incubator in Switzerland where he is also a mentor for start-up life sciences companies. He holds a Doctorate of Pharmacy, a Master in Business Law and a MBA. He is also an alumnus of INSEAD and IMD.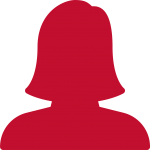 Sylvie Bratel
Independent Director
After completing engineering degrees in France and the United States, in 1982 Sylvie Bratel joined Banque Nationale de Paris to work on technological innovation projects. She continued her career with the General Inspectorate and the Balance Sheet Management department before joining the Caisse des Dépôts et Consignation group in 1995, where she worked in the Competitive Banking Activities and Strategy departments. She participated in the creation of CDC-Markets before steering merger operations with Groupe Caisse d'Epargne and Groupe des Banques Populaires with the creation of Natixis. From 2009 to 2014, Sylvie Bratel was Head of Strategy for British insurance company Aviva's French subsidiary and then VP of its life insurance subsidiary Aviva Vie. Since 2014, Sylvie Bratel, independent director, has been IFA and EcoDa certified.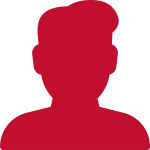 Holding a Master in Immunology, Vincent FERT has more than 25 years of experience in the diagnostics industry (Immunotech, Ipsogen, Qiagen, HalioDx). Co-founder of Ipsogen, acquired by Qiagen in 2011. He is also co-founder, Chairman and Chief Executive Officer of HalioDx. Vincent FERT is founder member of the Cluster Marseille Immunopôle and board member of three biotechnology companies.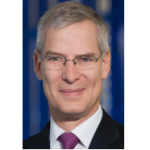 Bertrand de Castelnau
Director
Aged 58, Bertrand de Castelnau has more than 25 years of experience in the field of diagnostics. He began his career as a Commercial Attaché in Islamabad, Pakistan. He then joined Roche in Switzerland, as a Corporate Auditor before moving to the Diagnostics division and then taking charge of the Asia-Pacific region for Roche Diagnostics, based in Singapore. Bertrand went on to become Chief Operations Officer at Guerbet for four years, before spending 10 years as Chairman of the Horiba ABX Group and leading the Horiba Medical division. Finally he joined DiaSys as CEO, head of Marketing, Sales and Finance. A fluent speaker of several languages, he holds an MBA from the École des Hautes Études Commerciales (HEC) and a law degree from Paris.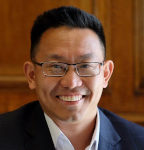 Gejia Ouyang is a graduate of "Ponts et Chaussées" school. He has a solid background in international business after 15 years in investment banking and M&A in Europe and Asia. His recent activities have led him to work with many large Chinese groups. He joined the board of Theradiag in 2019.