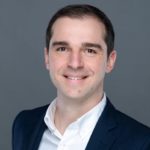 Simon DAVIERE
General Manager
Simon DAVIERE holds an engineering degree in biotechnology from Compiègne University of Technology (UTC) and a Master's degree in Biotechnology from Lille University of Technology. He has a solid professional experience of more than 15 years in the in vitro diagnostics industry and personalized medicine, particularly in the field of chronic inflammatory diseases. He started his career at EUROIMMUN before joining Theradiag where he held several managerial positions in marketing and medico-marketing before managing the Theranostics Business Unit.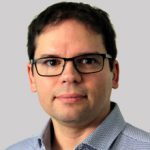 Sylvain LECOMTE
IVD & Services Business Unit Director
Sylvain LECOMTE holds a Master's degree in biotechnologies and biochemistry engineering projects. He has an experience of 18 years in the In Vitro Diagnostic business at different positions in sales, technical and marketing positions. He worked for EUROIMMUN and WERFEN before joining Theradiag in 2013. He is now managing the IVD Business Unit and the After Sales Services.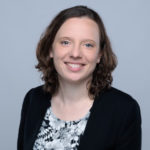 Léa BUREAU-MANTELET
Manufacturing Director
Léa BUREAU-MANTELET holds an engineering degree in biotechnology from Compiègne University of Technology  (UTC), she joined Theradiag 8 years ago. After a strong experience as system application specialist for Lisa Tracker kits and then at the head of Quality Control, she is now in charge of the production department. She is responsible for every step of production and for the whole supply chain.


Muriel BARDET
Chief Financial Officer
Muriel Bardet is a gratuated of Audencia and holds a Master's Degree in Finance Control and Audit of Université de Paris-La Sorbonne. She has an experience of more than 20 years in operational finance within the health industry. After a first position for Bristol Myers Squibb as finance controller, Muriel joins Sanofi for positions in internal audit, consolidation manager and finance director in charge of Asia and Latin America.  Muriel has also held the position of Financial Director of the Chugai-Sanofi joint-venture  before joining DNA Script as Finance Director.  At Theradiag she supervises the finance, HR and IT functions.