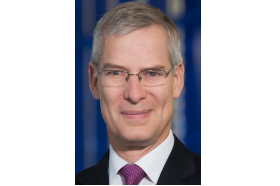 Bertrand de CASTELNAU
Chief Executive Officier
Aged 58, Bertrand de CASTELNAU has more than 25 years of experience in the field of diagnostics. He began his career as a Commercial Attaché in Islamabad, Pakistan. He then joined Roche in Switzerland, as a Corporate Auditor before moving to the Diagnostics division and then taking charge of the Asia-Pacific region for Roche Diagnostics, based in Singapore. Bertrand went on to become Chief Operations Officer at Guerbet for four years, before spending 10 years as Chairman of the Horiba ABX Group and leading the Horiba Medical division. Finally he joined DiaSys as CEO, head of Marketing, Sales and Finance. A fluent speaker of several languages, he holds an MBA from the École des Hautes Études Commerciales (HEC) and a law degree from Paris.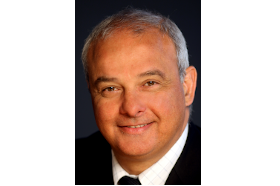 Ermis PARUSSINI
Executive Director, Operations and R&D
Ermis PARUSSINI, who holds a MSc in molecular biology followed by two years of post-graduate thesis work in biochemistry, has some 26 years of professional experience in the field of in vitro diagnostics, including 18 years at bioMérieux. Before joining THERADIAG as an executive director, Ermis PARUSSINI was specifically responsible for a 280-person production site with total revenue of €350 million.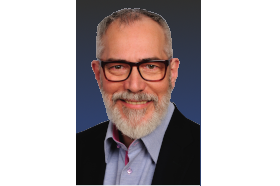 Roland CARBONNEL
Vice President Marketing and Sales
Roland CARBONNEL is graduated in marketing and communication EFAP Lyon 1983. He has a long-time experience in the pharmaceutical and diagnostic industry including more than 20 years at Pharmacia-Pfizer and in international groups such as Pierre Fabre, Theraplix or DuPontPharma-BMS where he held several of marketing, commercial and management positions. He was, prior joining Theradiag in 2017, Chairman of CRDiagnostics.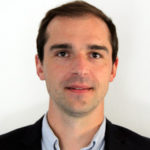 Simon DAVIERE
Theranostic Director
Simon DAVIERE holds an engineering degree in biotechnology from Compiègne University of Technology (UTC) and a Master's degree in Biotechnology from Lille University of Technology. He has a solid professional experience of more than 10 years in the in vitro diagnostics industry and personalized medicine, particularly in the field of chronic inflammatory diseases. He started his career at EUROIMMUN before joining Theradiag where he held several managerial positions in marketing and medico-marketing before managing the Theranostics Business Unit.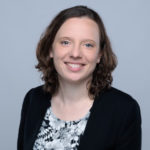 Léa BUREAU-MANTELET
Manufacturing Director
Léa BUREAU-MANTELET holds an engineering degree in biotechnology from Compiègne University of Technology  (UTC), she joined Theradiag 8 years ago. After a strong experience as system application specialist for Lisa Tracker kits and then at the head of Quality Control, she is now in charge of the production department. She is responsible for every step of production and for the whole supply chain.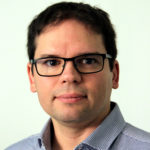 Sylvain LECOMTE
IVD & Services Director
Sylvain LECOMTE holds a Master's degree in biotechnologies and biochemistry engineering projects. He has an experience of 14 years in the In Vitro Diagnostic business at different positions in sales, technical and marketing positions. He worked for EUROIMMUN and WERFEN before joining Theradiag in 2013. He is now managing the IVD Business Unit and the After Sales Services.